Cheri Satterfield - Owner / Director
Cheri Satterfield is owner of Learningland Daycare and Preschool. She graduated from Fairmont State University with an education degree and taught school in Marion County before starting a career in business.  A mother of five and now a grandmother, she has a heart for children, families, and education.  She looks at each teacher as if her child was in their classroom.  Her goal is to continually improve and make LearningLand a state of the art facility for early childhood education.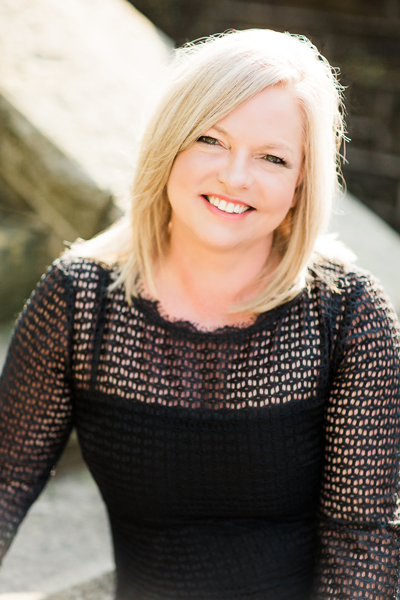 Marty Morris – Assistant Director / Pre-K Assistant
Marty has been part of the Learning Land family since September 2012, when she started as a Preschool Assistant teacher. She has over 20 years of experience in child care. Marty was an in-home daycare provider for 15 years, two of which were through the DHHR. She has received several certifications through WV Learns including Special Needs, Language and Literacy, and Early Childhood Development. Marty is passionate about the growth and wellbeing of the children at Learning Land.
Erin Hause – Lead Infant Teacher
Erin joined the Learning Land family in 2015 after graduating from Pierpont Community and Technical college with an Associate's Degree in Early Childhood. She has over seven years of experience in childcare. Erin is passionate about watching the kids grow up during their time at Learning Land. They start with her as babies and then she gets the pleasure of watching them grow and graduate from classroom to classroom.
Linda Wyatt – Lead One-year-old Teacher and Lead School Age Teacher 
Bio Coming Soon!
Megan Mike – Lead Three-year-old Teacher
Bio Coming Soon!
Tamara Davis – Lead Three-year-old Teacher
Bio Coming Soon!
Natalea Shriver – Assistant Three-year-old Teacher
Bio Coming Soon!
Rikki Prickett – Pre-K Teacher
Rikki began working at Learning Land in 2012 as a Pre-K teacher. Prior to joining the Learning Land family, Rikki graduated with an Associate's degree in Early Childhood Education from Fairmont State University. Additionally, she completed online courses through WVDE and received her Pre-K teaching certificate. She has several years of experiences including as a teacher's aide at Valley Chapel Child Care, assistant teacher at Edgemont Headstart, and lead three-year-old teacher at Kids-R-Special. Rikki said that, "teaching became my passion when my oldest daughter attended Headstart. I volunteered several days a week and I enjoyed it so much that I went to Fairmont State University to get my degree and make it my career."
Angie Felvus - Resource Teacher
Angie began working at Learning Land in June 2017 as the lead teacher in the 1-year-old room. Prior to joining our team, Angie worked as a nanny and in other childcare position for six years. She is pursuing a degree in Psychology, along with additional Early Childhood classes, at Fairmont State University. Angie says, "I love my job because the kids are such a joy to be around."
Lauralea Griffith – Resource Teacher
Lauralea joined the Learning Land in 2014 after graduating from Fairmont State University with a B.A. in Elementary Education. She currently helps teach our after school class. Additionally, Lauralea has been a substitute teacher for Marion County schools since 2015. Lauralea says, "I have a passion for children and I love to see them learn. Making a positive impact on their lives is a daily goal of mine."
Catarina Martino – Resource Teacher
Bio Coming Soon!
Tiffany Cooper – Resource Teacher
Bio Coming Soon!
Connor McClung – Cook
Connor began working for Learning Land in 2014, helping out in the kitchen when needed. In June 2017, he joined our team as a full time cook. Previously, Connor worked in restaurants for about three years. He says, "Nutrition has always been a high priority in my life, so when I heard Learning Land needed someone to prepare healthy, tasty food for the kids, I was happy to come aboard."
*All of our Staff are CPR and First Aid Certified